Review: DAYS GONE BAD
Days Gone Bad by Eric R. Asher
Book 1 of the Vesik series
Read by William Dufris
Genre: urban fantasy
Format: kindle ebook & audiobook
About Days Gone Bad:
My name is Damian Valdis Vesik. I am a necromancer, an ability feared and hated as much as the powers my master and I set ourselves against. We've vanquished many evils, but now something is releasing an old darkness, forcing us to hunt an enemy beyond anything I've faced before. I was already busy enough with vampires, fairies, witches, Watchers, weddings, and…damn, I need a vacation.

©2013 Eric R. Asher (P)2014 Eric R. Asher
Source: Info in the About Days Gone Bad was taken from Audible at http://www.audible.co.uk/pd/Sci-Fi-Fantasy/Days-Gone-Bad-Audiobook/B00KX959A4#publisher-summary on 15/06/2015.
My Thoughts:
I came across this book as a recommendation in a comment in Ilona Andrews' giveaway for an ARC of Magic Shifts. And mighty glad I did! It was an awesome read!!

Chapter 1, I wasn't very convinced. But by Chapter 3, I knew it was gonna be good! And by the end of the book, Eric Asher has gained a new die-hard fan! You got your vampires, fairies, old gods, power-wielding humans and more. Hopefully the author will expand more about the werewolves and witches in subsequent books in the series. Needing a good urban fantasy fix? Pick this book up! I just wished they hired a more ruggedly appealing model for the cover though. Don't have to be handsome, just more appealing. Anyway the suggestion of magical elements in the cover art makes up for it. So not a total loss. I also like William Dufris' narration and his interpretation of the story. He obviously brought his own flavor to the book which made it ultimately more enjoyable! And of course, I already bought the second book and currently reading it 🙂
Empirical Evaluation:
Story telling quality = 4
Character development = 4.5
Story itself = 4.5
Writing Style = 4.5
Ending = 4.5
World building = 4.5
Cover art = 4
Pace = ( 8 hrs & 50 mins listening time)
Plot = 4
Narration = 5
Overall Rating: 4.5 out of 5 cherries

Books In The Vesik Series: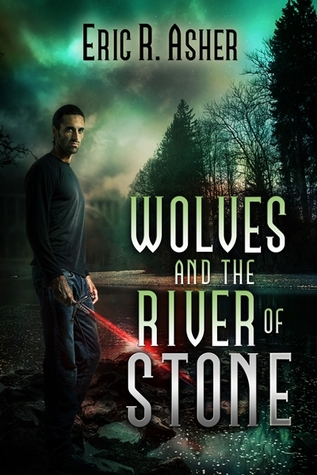 About Eric R. Asher

Eric is a former bookseller, guitarist, and comic seller currently living in Saint Louis, Missouri. A lifelong enthusiast of books, music, toys, and games, he discovered a love for the written word after being dragged to the library by his parents at a young age. When he is not writing, you can usually find him reading, gaming, or buried beneath a small avalanche of Transformers.

www.daysgonebad.com | facebook | facebook author page | twitter | goodreads | pinterest | google+
No comments yet.
Reviews/Interviews

Blogroll

Blog Button

Meta